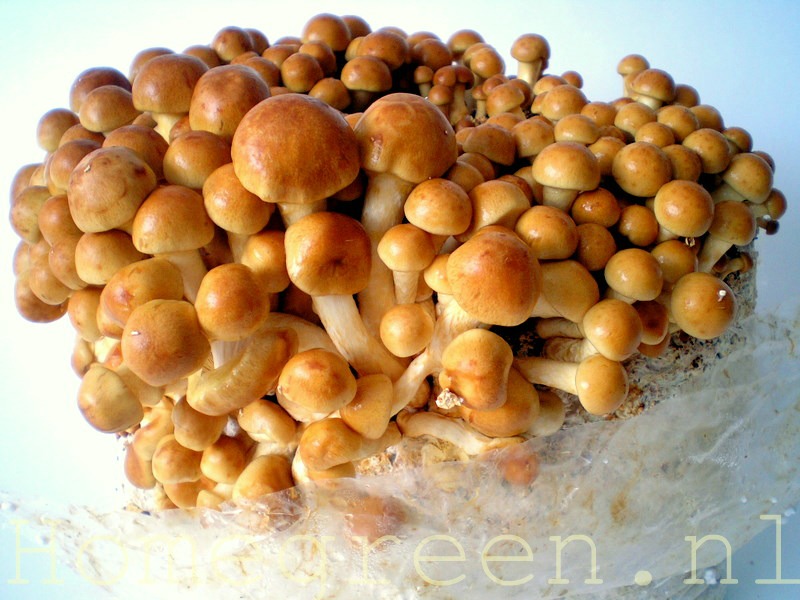 Pholiota nameko
Bundelzwam (Dutch)
Viscid mushroom
Nameko or Namerako (Japanese)
Huazi mo (Chinese)

Nameko is one of the most popular mushrooms in Japan.
It is commonly used in traditional Japanese dishes like
miso soup
and
nabemono.

It is native to oaks and beeches in temperate climates around China and Japan.
For cultivation on logs: hardwood like oak, beech, chestnut, maple, poplar and alder.
Substrate: Woodchips from aforementioned trees.
Keep in mind: Nameko thrives on moisture, so partially cover the logs horizontally in soil (see:
cultivation on logs
).