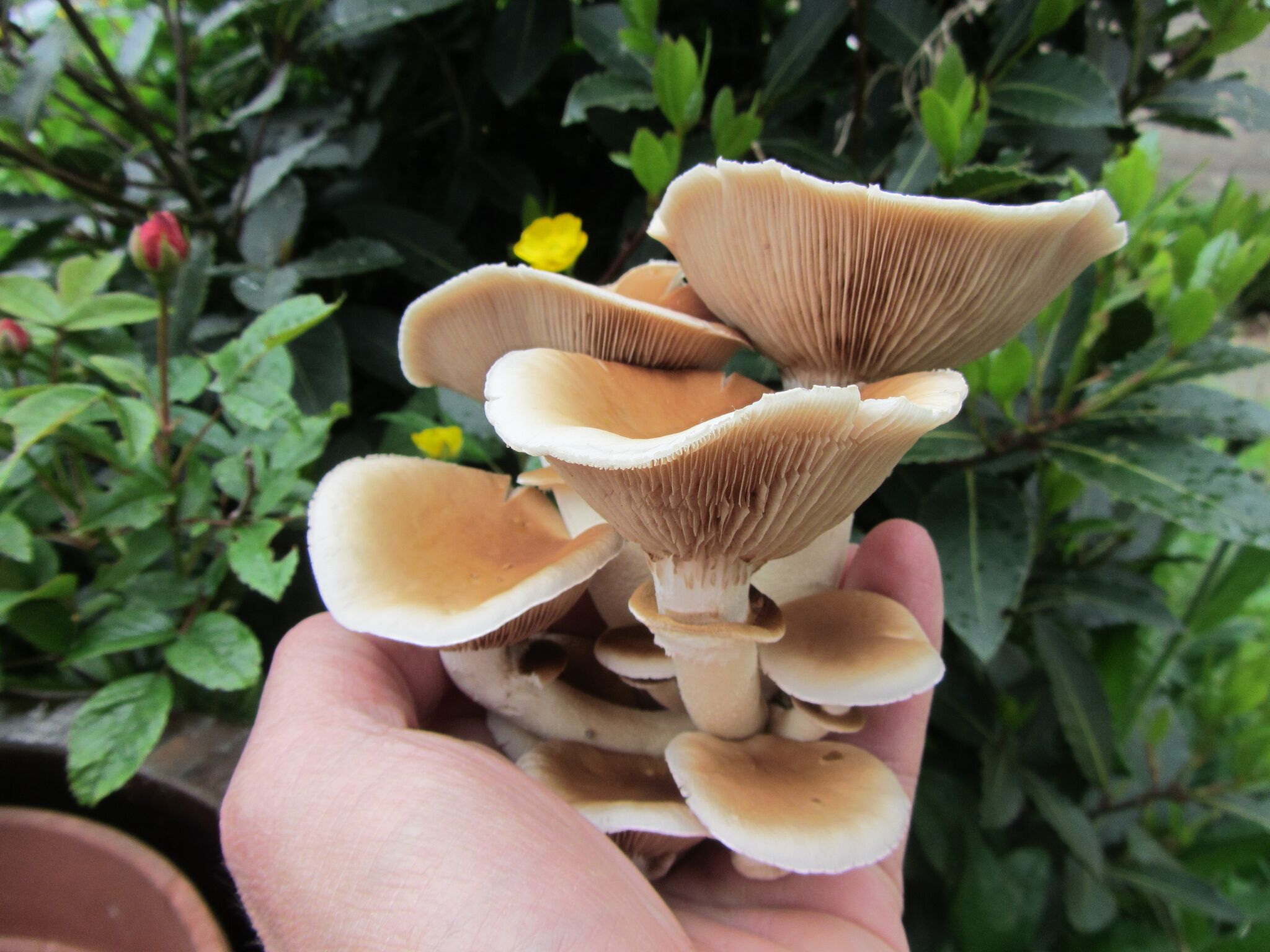 Agrocybe aegerita
Populierenleemhoed (Dutch)
Pioppino (Italian)
Black Poplar Mushroom
Yanagi-matsutake (Japanese)
Zhuzhuang-Tiantougu (chinese)
The Romans and Greeks initiated the cultivation of this mushroom. It is commonly regarded as one of the best species to recycle stumps.
Origin: Southeastern United States and Southern Europe.
Grows in clusters at the base and on stumps of poplar, but also on willow, maple, elder, elm and mulberry.
Attributed medicinal properties: anti-tumour agent, eating them dried cures headaches, nausea and dizziness. Related species produce a unique antibiotic.
Preparation and taste: the young mushrooms are very tasty. Stir fried or cooked, with fish or chicken in white sauce.